DECEMBER 2016 | W GOLF
Fall Awards Winners 2016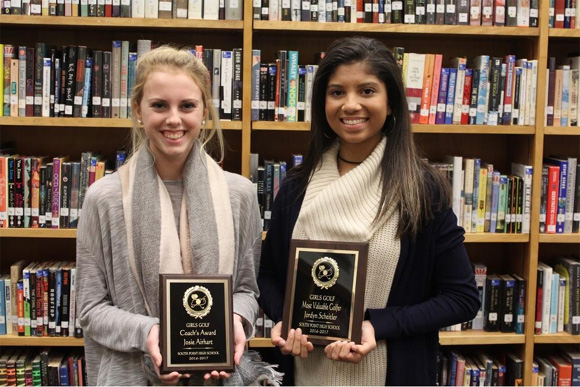 Picture Identification: L-R

Josie Airhart - Coach's Award; Jordyn Scheitler - Most Valuable Player


---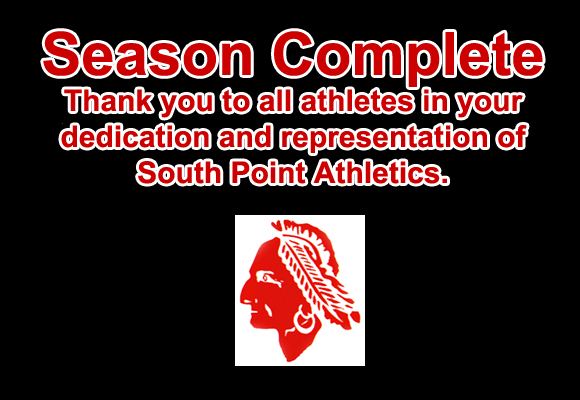 ---
OCTOBER 2016 | W GOLF

Forestview's Kasey Owensby finishes sixth at 3A West regionals — Forestview sophomore Kasey Owensby shot a 79 Tuesday at Etowah Valley Golf Club to place sixth in the 3A West region.

The medalist in the match was Sun Valley's Hailey Pendlton, who shot a 71. She finished a stroke ahead of Haley McCrossan of Marvin Ridge and Callista Rice of North Buncombe.

The team champion was Enka with a team score of 271 in a close match over second-place Marvin Ridge (273).

Other local individual qualifiers in the match Tuesday were Natalie Lutz of Kings Mountain (81), Leann Crotts of East Gaston (97) and Lauren Bruce of North Lincoln (120). North Gaston and South Point both qualified as a team. For the Wildcats, Mallory Ewton shot a 100, Maddy Mathis came in at 109 and Sarah Grace Hayes at 110. For the Raiders, Josie Airhart shot a 95, Jordyn Scheitler shot a 106 and Kathern Thornebrugh shot a 136.


---
OCTOBER 2016 | W GOLF

Cramer wins match — Stuart Cramer won the women's golf match at Catawba Creek Golf Course in Gastonia on Monday. Their team score was 127, 16 strokes better than the second-place team, North Gaston. Ellie Porman was the medalist with a round of 37. Other key Storm contributors were Sydney Baxter, who shot a 41 and Jenna Hinson, who shot a 49. Kasey Owenby finished second with a round of 40. South Point finished third with a team score of 153.


---
SEPTEMBER 2016 | W GOLF

Stuart Cramer wins conference match — Ellie Porman shot a 38 to lead Stuart Cramer to the win in the Big South Conference match held Monday at Green Meadows Golf Course in Mount Holly. Stuart Cramer finished with a 124 team score to outdistance second-place North Gaston (who was led by Maddy Mathis' 44) by 14 strokes. South Point (153) was third and led by Jordyn Scheitler's 49, followed by Forestview (159, Kasey Owensby 40), Huss (163, Alex Santinelli 47), Lake Norman Charter (169, Dottie Sloan 52), Ashbrook (178, Shelbi Shaut 56) and East Gaston (no team score, Payton Kegley 49). The next Big South Conference match is Monday at River Run Country Club in Davidson.


---
AUGUST 2016 | W GOLF

W Golf Tryouts — Girls Golf will begin tryouts on August 22, 2016 from 5:00pm to 6:30pm at Green Meadows Golf Course in Mount Holly. Girls should bring a current physical, golf clubs, and water. If you have any questions please contact Coach Tant at jasontant@gaston.k12.nc.us


---