AUGUST 2017 | FOOTBALL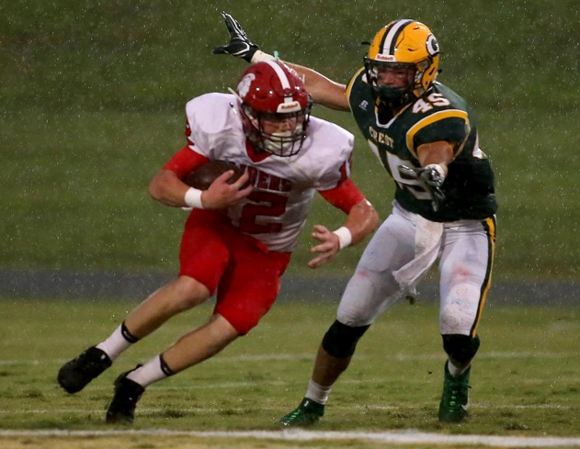 South Point 22, Crest 14 — The toughest opponent for both the Crest Chargers and South Point Red Raiders Friday night proved to be the weather.

In the end, South Point held on for a 22-14 win in a contest that didn't end until after 11:30 p.m

The pre-game hype had mostly to do with the two new head coaches in the contest. Adam Hodge had taken the reins following Mickey Lineberger's retirement following South Point's state championship season. Nick Eddins accepted the job at Crest in the spring following Will Clark's departure.

Yet before the first half was even completed between the two perennial football powers, there had been three delays due to lightning. The large crowd at Sid Bryson Stadium was expecting to see some top-level high school football but a driving rainstorm in the first quarter, as well as the delays, put a damper on the proceedings.

---