JUNE 2018 | M BASKETBALL
Blake Zieske signing to play basketball at Pfeiffer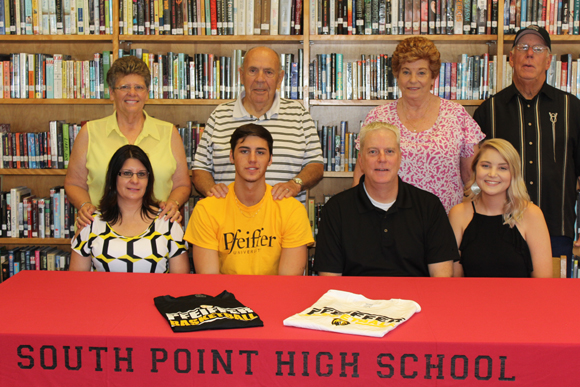 South Point senior Blake Zieske has signed a national letter of intent to play basketball at Pfeiffer University. Pictured, from the left, front row: Blake's mother, Sonia Zieske, Blake, his father, Marc Zieske, and his sister Katelyn Zieske. On the back row are his grandparents, from the left, Gaye Deschamps, Bill Deschamps, Jaime Zieske and Robert Zieske.


---
M BASKETBALL AWARDS 2018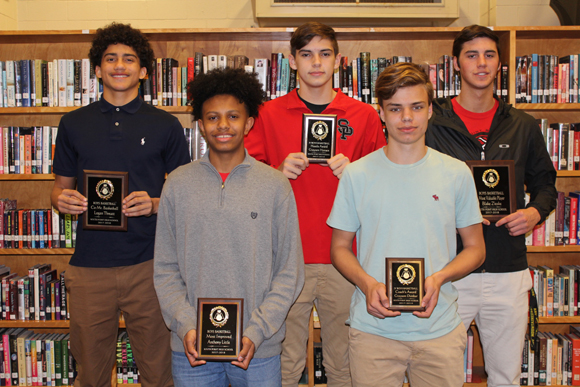 Front Row: Anthony Little, Varsity Most Improved; Grayson Dunbar, JV Coach's Award

Back Row: Logan Threatt, Varsity Co-Mr. Basketball; Grayson Hansen, JV Hustle Award; Blake Zieske, Varsity Most Valuable Player

Not Pictured: Blake Turner, Varsity Co-Mr. Basketball


---
NOVEMBER 2017 | M BASKETBALL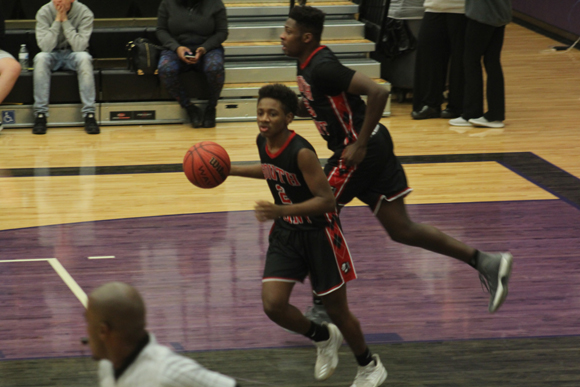 Boys team opens season with a win — The South Point boys basketball team opened their season with a win at rival Stuart Cramer.

Click here for pictures of the game.

---

Schedule
Roster
Coaching Staff
---

2011-2012
Regular Season 4th
Conference Tournament - Runner-up
Playoffs - 1st Round


---

2014-2015
Regular Season 3rd
Conference Tournament - Cancelled
Playoffs - 1st Round


---

2016-2017
Regular Season Tied-2nd
Conference Tournament - Runner-Up
Playoffs - 3rd Round


---

1,000 Points Career
1,606 -- Migjen Bakalli, 1990
1,295 -- Jimmy Reeves, 1980
1,286 -- Dusty Baskett, 2005
1,083 -- Taylor Williams, 2012
1,077 -- Jim Stowe, 1974
-- Blake Zieske, 2017



---
m basketball records.txt