As a result of the spring sports season being cut short, the Athletic Department of South Point High would like to recognize the seniors on the spring sports teams. So, over the next seven weeks, there will be a series of articles highlighting these seniors.

We are proud of the accomplishments of all senior student athletes both on and off the field, court, track and golf course.

The first of these stories is about the ladies soccer team seniors: Mary Walker, Abby (Pickle) Morgan, Abby Long, and Riley Racz. Head coach Kellie Patz tells us this. I have had the pleasure of knowing these young ladies since their freshmen year. They have been excellent role models for their team as well as their classmates. The team voted for each senior to be a captain this year. Anyone who comes to a game or practice would see how strong the team bond is between all of the ladies, and it is solely because of these four. It was an honor to be their coach for the past four years and to see how much they have grown into fantastic young ladies. The team will not be the same without them next year, and they will be greatly missed. Mary was not only a great teammate, but a high scorer and play developer for our team. Pickle gave 110% each time she stepped out onto the field and still would find ways to make everyone laugh during a practice or a game. Abby was a great choice for a captain this year because of her knowledge at different positions and her constant help with younger players. Riley, whether she was injured or not, would always know how to get her team hyped up during a game! Congratulations Mary, Pickle, Abby and Riley!!! Thank you for everything you have done to make this team a team. We love you and will miss you!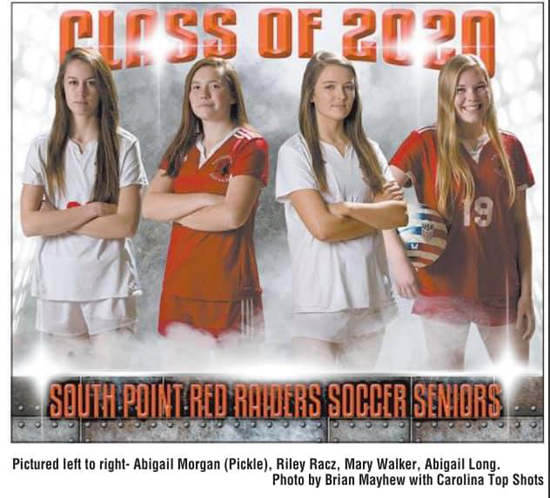 Team highlighted next week: Men's Golf


---
The second in our series of articles highlighting our spring sports seniors is about the two seniors on our men's golf team. Coach Josh Justice writes:

Brenden Bradshaw & Jared Lareau were the only two seniors on the Men's golf team this season. Both young men were great leaders for our younger guys. They loved to play and work on their game and always had a great energy and attitude going to practice or a match. At the point of the shutdown this season, Brenden was the team's number one golfer and Jared fluctuated between the number 2 and number 3 golfer, so the underclassmen will really have to work hard to fill their shoes. Both Brenden and Jared were very competitive in the Southwestern 2A conference and were able to score well to help our team. We were only able to play one conference match before the season was cut short, which resulted in a 3rd place finish out of 7 teams. Brenden and Jared played well that day and were shaving off strokes each week. This fall, Brenden will be attending Cape Fear Community College to study business administration and pre-law. Jared will be attending Central Piedmont Community College to further his education. He will be studying business. There is no doubt these two young men will be successful in the next chapters in life because of their work ethic, toughness, and positive personalities.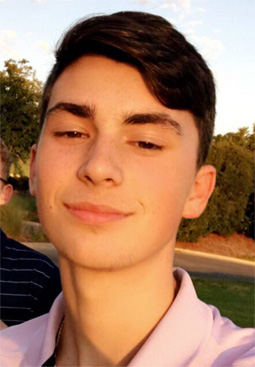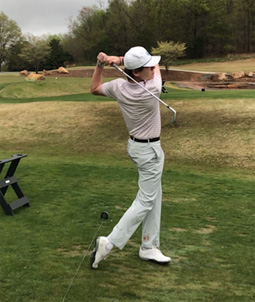 Team highlighted next week: Softball


---
The third in our series of articles highlighting the seniors on our spring sports teams is about the 2 seniors on our softball team: Lexy Henson and Abby Pearson.

Coach Leah Brooks writes: Lexy Henson has always been a tremendous versatile player. Any position I moved her to she would go to without hesitation. She was a leader that any of the girls could come to with questions. At every practice and game you would know that she left everything on the field. Lexy plans to continue her education at Appalachian State University in the fall.

Abby Pearson is the type of player that played hard for her team and was always a vocal leader. It didn't matter if we were losing or winning, she would always give the team positive feedback and always encouraged everyone to not give up, but keep working harder. Abby made sure if she wasn't doing something right, she would work harder to fix it.

Both of these seniors left a wonderful mark on our programs and led by example. They showed the under classmen what the true meaning of being s South Point High School softball player means. They will be greatly missed!!!!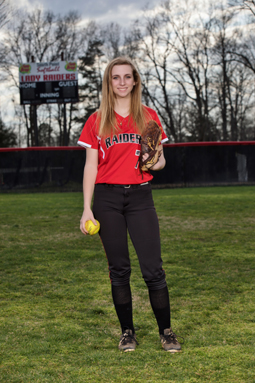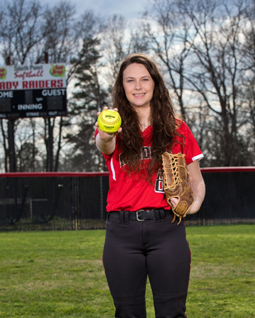 Team highlighted next week: Men's tennis


---
This is the fourth in our series of articles highlighting our spring sports seniors. This article highlights the seniors on our South Point tennis team. Coach James Justice writes:

-Dharmin Patel: Dharmin was a three year starter for the men's tennis team. He excelled in both singles and doubles. His hard work and dedication led to him earning the #1 spot in singles by his senior year and a regional birth in doubles last year as a junior. He might not have been the biggest in stature but he had one of the biggest hearts on the team. Dharmin was selected All Conference his junior year and will be attending NC State University this fall.

-Grayson Dunbar: Grayson played three years for South Point tennis. When his senior year rolled around, he was our #2 singles player. As a junior he was in our top 6 and also made it to every match and every practice. He was one of the leaders on our team. Grayson will be attending The University of South Carolina this fall.

-Will Jurchak: Will was a three-year starter for the boys' tennis team. Each year he got better and better due to his work ethic and love for the game. Will found ways to pester his opponents and beat guys that were probably more skilled. He always went into a match expecting to win and very rarely was proven wrong. Over the past three seasons Will accumulated more wins than anyone on the team and was an All-Conference Selection his junior year and also team MVP. Will plans to attend Wofford College this fall.

-Noah James: Noah was a four year starter for the boys' tennis team. He had a variety of shots that he used to attack his opponents. He was a benchmark that other players on the team used to gauge their improvement, as he also received their best game. Noah was an All-Conference selection his junior year. Noah will be attending The University of North Carolina at Charlotte in the fall.

-Tyler Miller: Tyler was a part of the team for the past three seasons. He knew his role and always brought energy to practice each and every day. He always encouraged his teammates and pushed them to succeed. He is a beast at the net. By his senior year Tyler showed growth not only in his tennis game but also as a teammate and leader. Tyler will be attending Cape Fear Community College in the fall.

-Ryan Proud: Ryan has been a part of the team for the past two seasons. He worked really hard to improve from last year to this year. Ryan was not going to beat himself, as he was very consistent. Ryan probably had the best backhand on the team due to his commitment and perseverance. Ryan will be attending NC State University in the fall.

-Nate Natale: Nate was a member of the tennis team each of the last two seasons. Nate had raw natural ability and was easily coached. His size and length made him a tough opponent for anybody. Nate really excelled at doubles and worked hard every day. Nate will be attending Appalachian State University in the fall.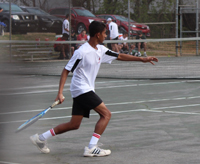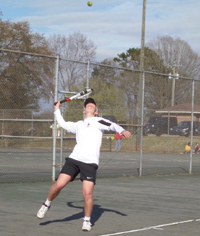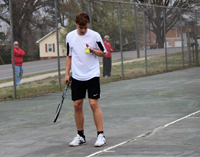 Team highlighted next week: Men's tennis


---
This is the fifth in our series of articles highlighting our spring sports seniors. This article focuses on the seniors on our varsity baseball team. Coach Jason Lineberger writes:

Jose Mota is 1st player we've ever had to make the team for the first time as a senior. Jose is a hard worker, an energy giver, and a great teammate. His attitude and effort made us better.

Brian Mellette is the only 3-year starter we had. Brian had a great career at South Point. He was consistent and reliable. He rarely missed any offseason workouts in his 4 years. Brian was voted captain by his teammates.

Andrew Shell is cool under pressure. Andrew never got rattled when things didn't go his way. We were counting on him to deliver a bunch of clutch hits this spring. He has a great attitude regardless of the circumstances.

Grayson Thomas was our most experienced pitcher. Grayson was going to be our go-to guy on the mound. He is a gritty and crafty pitcher who knows how to get people out despite not being the biggest or hardest throwing pitcher.

Andrew Warren is a great 2-sport athlete. Andrew is big, strong, and fast. He sustained an arm injury wrestling, and didn't get to play at all. A healthy Andrew would have been one of our best players. However, he came to practice and games and helped the team anyway he could. Andrew is a high character player who was always coachable and willing to help.

As a whole these 5 seniors left the program better than they found, and they will all be missed greatly. They have shown the work ethic, perseverance, and toughness to be successful regardless of what the pandemic or any other obstacle is thrown at them.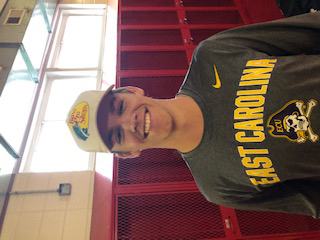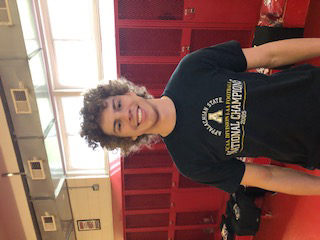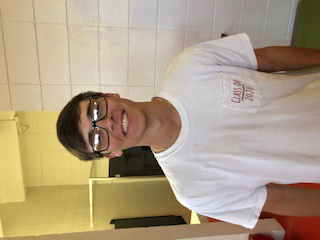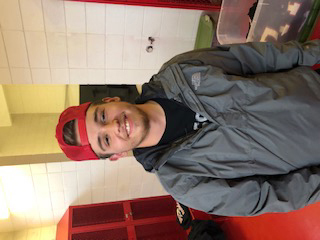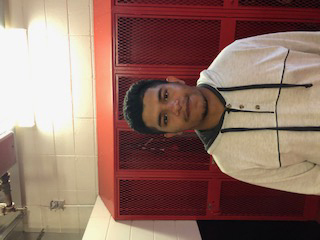 ---
The final article in our series about the seniors on our spring sports teams focuses on the members of the South Point track and field teams. Assistant Coach Chris Roberts writes:

Alex Long - Piedmont College in Demorest, Georgia

Alec Long will be attending Piedmont College in Demorest, Georgia this Fall. Alec embodies the characteristics of humor, character and perseverance. Focusing on the mile and two-mile races, Alec was always wanting to break down splits with the distance coach and learn more about how he could continue to improve his times. While bringing jokes of the day to the group each practice, he presented the importance of balance. The balance of both enjoying what you do and the people around you, while also being able to lock into a focused drive and determination each day.

Justin Tolbert - North Carolina A&T

Justin Tolbert will be attending North Carolina A&T in the Fall. He has been a leader on the Boys Track and Field Team, focusing on the 400 and 800 events these past couple years. He has also been the anchor of the boys 4x800 the past two years, as a result of both his tremendous work ethic and grit. For Justin, the end of practice was usually translated to mean the start of his second workout. His teammates could see him putting in extra mileage both before and after every practice. His coaches are nothing but grateful for the years to which he has led by the incredible example that he is.

Nathan Brown - Clemson University

Nathan Brown will be continuing his academic career at Clemson University. Over his time with the Boys Track and Field Team, Nathan has competed in almost all distance events, but enjoys being able to take on the challenge of an 800. As he has proven to be a tremendous student in the classroom, currently being top-10 in his class with a GPA above a 4.5, has also proven himself to have a great runners intellect.

Josh Millspaw - UNC Chapel Hill

Josh Millspaw will be attending the University of North Carolina at Chapel Hill. As a team, you look for some of your more experienced athletes to establish a level of accountability and work ethic. The role model and gift that Josh has been for the team's younger athletes is unmeasurable. Taking on new events during meets, asking for extra workouts when school obligations kept him from practice, and assisting his teammates whenever possible, Josh helped spark the family and team-based culture that the distance team has developed.

Danielle Tracy - UNCC

Danielle Tracy will be attending the University of Carolina at Charlotte, in the Fall. While Danielle committed herself to the challenge of sprinting, her presence was always a gift to the athletes around her. Genuine joy in the improvement of her teammates and constant encouragement were a few of the many skills of Danielle, that came alongside a great personal drive and work ethic both on the track and in the classroom.

Mary Smallwood - Alabama

Next year, Mary Smallwood will be attending Alabama University. She has been a leader on the Girls Track and Field team these past few years, as she has run the 800 both individually and on the relay team. Mary was always lifting the spirits of her teammates and bringing humor to each practice. While also pushing herself each day to be better, she also was a role model for the younger athletes and helped spark the culture that has been created within the distance team.

Cheyenne MacKinnon - Western Carolina University

Cheyenne MacKinnon will be continuing her academic career at Western Carolina University. While being a leader to fellow throwers on the Girls Track and Field team, Cheyenne's drive to grow as both a student and an athlete was remarkable. She could always be found both pushing herself to further develop her skills and find ways in which she could have a positive impact on the people around her.

Jaheim Huntley - Central Piedmont Community College

Jaheim Huntley will be attending Central Piedmont Community College in the Fall. While he focused on a mix of sprinting and middle distance, he was always pushing himself to compete at his best ability. He took on the challenge of new races and would take time to complete workouts after practice, always wanting to improve.

Jack Bragg - Western Carolina University

Next year, Jack Bragg will be continuing his academic career at Western Carolina University. As both a student and an athlete, Jack was always reaching for new goals and admirable aspirations. If he wasn't working hard in speed workouts, he could be found listening intently to his coaches about what areas of his sport could be improved.

Makenna Pallozzi - UNC at Asheville

Makenna Pallozzi will be continuing both her academic and athletic career at the University of North Carolina at Asheville. Characteristics that her coaches would use to describe her are resilient, humble, driven, and grateful. Makenna has fought through injuries and had a move her senior year that brought her halfway across the country. Her responses to different barriers, challenges, and experiences, have been nothing but self-improvement and success. While she has a champion mentality and ability, Makenna is constantly expressing gratitude to coaches for helping her better improve her craft. As she has worked incredibly hard to earn her well-deserved academic and athletic successes this past year, she will continue to do great things in the future and have a positive impact on the people around her.