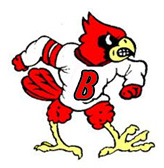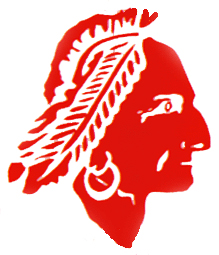 Why are we Red Raiders?
Why are we Red Raiders? (courtesy Gaston Gazette and Richard Walker)

Belmont and Stanley were originally named after birds common to the area - Belmont was the Cardinals and Stanley the Bluebirds - but the perception that birds weren't "tough enough" for football led to switches at both schools in the 1940s.

Belmont changed first when Gerald Cortner became coach in 1946. Assistant coach Ebb Gantt had just returned from World War II, where he'd come in contact with some alumni of Colgate College. Colgate's nickname "Raiders" intrigued Gantt, who then convinced Cortner to adopt the name with a small twist - "Red Raiders." The name has since been adopted by several Belmont-area teams, including South Point High in 1969 when that school was borne of the consolidation of Belmont and Cramerton high schools.